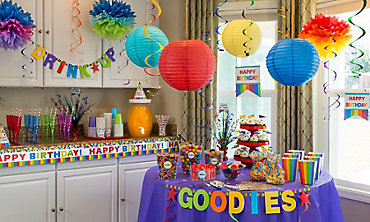 Craving to be in vogue is no more a bar. Nowadays, going green is in rage. In fact, this is one that trend which you don't want to miss. With the growing awareness about reducing our carbon footprint, recycling, and such, you really want to show that you too care. What is better than holding your next party with a green theme!
Having a green party doesn't mean you have to hold them in mud huts under thatched roofs, offering only naariyal paani and rice pudding!! Here are a few pointers on having a blast, all the while saving Mother Nature.
Eco-friendly decorations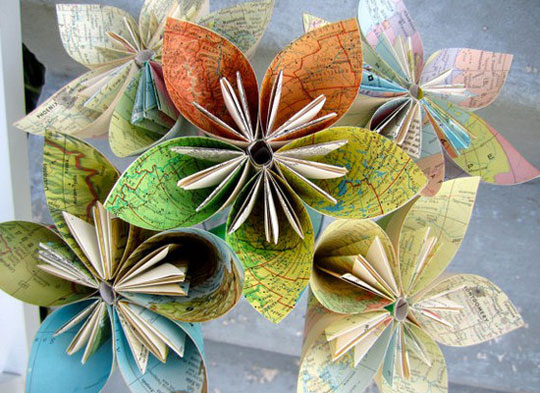 Banish plastic from your party. Anyway, plastic decorations are so passé. Instead opt for terracotta, stonework, wooden, bamboo, recycled waste decorations which are cool and make your party more interesting.
Have recycled/organic/natural material tissue papers and toilet rolls so that you won't feel guilty about chopping off a few trees for those disposable items.
Having wooden or metal chairs are definitely worth it as they last longer and help in reducing use of plastic. You can easily search for eco-friendly decorators in your neighbourhood and let them take care of your decorations.
Design a few niche ideas
You can have placards here and there talking about how you can go green easily. That way, your party has something to talk about, while having a small artificial pond or waterfalls, with the theme of recycling water, will surely catch a few eyeballs. Now, that is something to think about.
Or you can have a bicycle themed party, and make a party game out of it. Reducing petrol usage, recycling everything, getting fit going the natural way, reducing usage of plastic, saving the animals, eating natural food for health: there are countless themes on eco-friendly living.
You can throw an eco-friendly celebrity dress party, where everyone has to dress up like eco-friendly celebrities like Leonardo Di Caprio, Gywneth Paltrow, Natalie Portman,  Matt Damon, our own Amitabh Bachchan, to name quite a few.
Once you start looking into it, ideas are sure to come that will surely rock your party like no other.
Vessels of heaven
What is a good party without good food? You can eat any food of your choice. It can be organic, natural food like salads, sushis and fruit cocktails or a blast from the past with forgotten foods like millet biryani, pepper fowl fry doing the rounds or Mediterranean, Japanese. The food themes are endless!
But, whatever be the theme, make sure you order for recycled paper cups, spoons, bowls and plates made from recycled or natural material that is environment-friendly. Serving food in natural containers will truly make your party speak the nature way.
Make your bags speak green
Your party rocked it truly well. Now the guests are leaving for the day or night, and now you add a dash of chic to it by giving the after-party goodies in recycled, natural fiber or organic bags or boxes. A wide plethora of options are available online, where your eyes can roll free on endless designs and materials, all priced reasonably.
Or you can even customize them with your own designs and words, making them truly unique! It is all up to you. Just go through the sites, order according to your needs and have a hassle free shopping experience.
Gift them an idea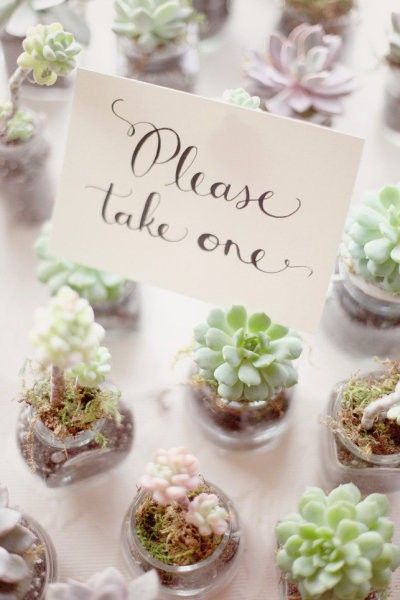 For a truly memorable party, you would want the guests to have a blast and take away a few thoughts too. So instead of just gifting them some chocolates that cost a bomb or gadgets or any other thing, think green. You can give away natural, organic stationery, ethnic, handmade crafts, or just coupons to online eco-friendly, organic clothing/accessories/ products/ food sites.
Not only will you introduce your friends and relatives to try out the new stuff, you will be promoting a good cause, which will make you happier in the end.
All said and done, your party gets over and you are so tired you want to drag yourself off to bed. But stay put and make sure you discard the waste properly. Encouraging your guests to throw away with care at the start, you can avoid accumulating a lot of garbage. Ensure that your party place returns to its pristine conditions and the waste is not thrown away on the roads or worse, the sewage lines or streams, choking the water bodies.
These are just a few ways you can have your party and enjoy it too, all the while making a difference.