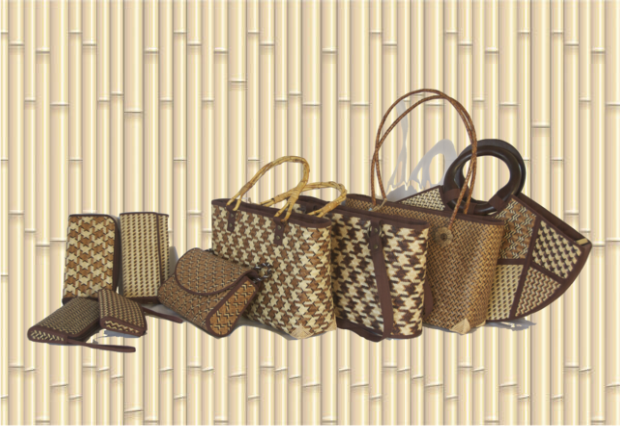 Origin of Bamboo
The plant we know as bamboo to the world has been in the existence and used for centuries. If we go according to the records since more than thousands of years ago, bamboo materials like arrows, paper, building materials, and books were in use. Because of the history and the economical benefits of bamboo plant, it is an excellent resource.
Bamboo is a plant that grows everywhere in the world except in the places where the climate is extremely chilled. It is estimated that bamboo was first used in the regions of China, where the first use of bamboo was registered to make everyday items. This tall, hearty grass was used for as many products as they could manage, as it was a quickly renewable resource.
Apart from being useful to humans, it became the major food source for herbivorous animals.
Bamboo uses:
The research in the benefits of bamboo started around and after 1920. Bamboo is such a dispersed plant that it was found almost everywhere. Few very mainstream uses of bamboo are:
 Bamboo is used for road construction
Bamboo is being used in road reinforcements in India. Also there are bridges built out of bamboo in China that is very much capable of carrying trucks that weigh as much as 16 tons.
Bamboo is used as medicines.
Bamboo shoots are said to be helpful in  treating  kidney diseases. Roots and leaves are been used to treat venereal diseases and cancer since very long.
Bamboo is used to make clothes.
Bamboo is the new hemp in the market. T-shirts, socks, robes, boxers and your entire wardrobe can become organic and natural.
Bamboo is used to make accessories.
Not just the clothes but Bamboo is also used to make ethnic neck pieces , bracelets, earrings, bangles and many such jewelry.
Bamboo is used as food by people and animals.
Bamboo shoots are used in many Asian food preparations. Bamboo skin has antioxidant properties that can prevent bacterial and simultaneously are used as natural food preservatives.
Bamboo is used to make musical instruments.
Musical instruments like Flutes, drums, or even saxophones can be a product of Bamboo. Bamboo is a versatile material when it comes to making instruments.
Bamboo has been used for multiple applications, from a food source to a building material. Thankfully, many eco-friendly bag manufacturers have seen all the benefits that is provided by this highly renewable resource and have begun to utilize bamboo in some fascinating ways. To name one amongst many, bamboo bags are the most used product made out of bamboo.
Bamboo bags:
Few trends come and go but some come to stay. Sometimes one specific product can lit the revolution and awareness at the same time. As we all know bamboo is a very interesting resource that can be used in number of ways, fibers for cloth is a great material to manufacture. These fabrics are further used to make Bamboo bags. Bamboo bags are undoubtedly bio-degradable and reusable number of times. Just like the fabrics, bamboo bags are considered to be very sturdy. Organic bamboo is converted into bamboo bags by chemical processes.
With so many choices in the market of packaging products or to be precise, in the market of bags, selecting right product becomes a challenge. The condition right now is that we can't just be mean about ourselves. We need to take care about the environment in everything that we do. Right from each of us to any big or small business firm, everyone has to think about how not to ruin our eco-system with what we do. Currently the manufacturers of bags need to promote more bags that are eco-friendly, like bamboo bags.
If one is looking for dependable and elegant bags, then bamboo bags are no bar. Being a little different from others, you will definitely shine out with bamboo bags.
As these bamboo bags are degradable and eco-friendly, one need not think about the hazards that is instead caused by plastics. When we compare plastic bags with bamboo bags, the rarer one is comparatively cheap than bamboo bags. But the actual way of calculating its durability will be that how many times these bags could be use in a single go! Plastics can hardly be used ones or twice. Whereas bamboo bags can be used more than 100s of times. And if kept with care, could definitely be used more than that.
People have turned into more ecological way of living. In this era, bamboo bags are undeniably the best and extremely organic and sustainable choice.
As a fabric bag, bamboo bags are absorbent, durable, soft, lightweight, breathable, moisture absorbent, and antimicrobial. These qualities make it a perfect fabric choice for manufacturing bags and much more.
People are surprised to find that bamboo bags are so durable and yet so soft. This quality is due to the naturally round shape of the fibers, with no sharp edges. Bamboo bags  are naturally able to withstand the extensive wear and tear. These qualities make bamboo bags a perfect choice for reusable grocery bags. The light, soft and durable bags stand up easily through multiple uses. They are extremely easy to clean and could be easily washed in machine or even by hands. Bamboo bags are also less likely to develop contaminating bacteria.
Manufacturing process of bamboo into fabric:
The entire process is explained in the following image
After the yarn is weaved into fabrics, this fabric is further used in the making of bamboo bags. These bags can be of many different sizes and carrying capacities. It is even easier to print bamboo bags.
 

Promotional bamboo bags:
The movement of going green needs more and more awareness in public. To do this, the easiest way to reach out to people is by targeting something that is a daily use item. Good thing is that even companies and consumers are ready to be eco-friendly. Just like plastic bags, bamboo bags can satisfy with all the needs and in all good ways. Companies, like they print their brand name on their bags, they can switch to bamboo bags for a good cause in support of environment.
Bamboo bags made for promotional purpose, offer the same kind of strength and versatility that any other bags could provide. Bamboo bags can be designed in any desired manner. The plus point with bamboo bags is that it is more biodegradable and renewable than other bags.
Greenhandle

:
Not just this blog is to explain you about bamboo bags but also to tell our readers, manufacturers and consumers where they can buy them. Greenhandle is a marketplace that is at your service in all organic way. We allow vendors and manufacturers to sell their eco-friendly packaging products on our website. We provide them a platform to sell and our interested buyers to end their search here!
Our immense collection of Bamboo bags cannot send back anyone disappointed. We assure that our customers will love our bamboo bags for sure. So order these bamboo bags today and start your promotion.