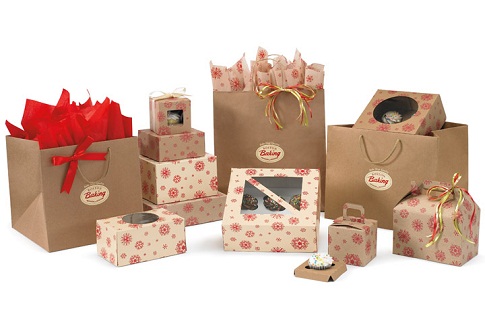 High time to drift back!
Ever thought about helping nature? Ever felt bad about the anger that is being thrown out by earth every day and is rising a big time now in the form of global warming?  When you call her your mother earth why not help it living in her own color that is the color green! We have lived centuries in destroying our nature, either directly or indirectly. It's a high time to reverse and backtrack to make it a better environment to breathe in. By now you would have understood which way I am trying to take you, it's not just a concern of talking now, actions are to be taken, initiatives are to be made. The wants for eco-friendly products are on a high demand over the years. Mainly we can replace plastics with papers while using it as shopping carry bags made up of papers or bags like box bags, basket bags that can carry a huge amount of weight. We can see men and women carrying paper bags to almost everywhere. They bring it in schools, malls, offices and grocery stores. When you live with someone around you, you make sure to keep the balance and adjust accordingly from both the directions. So why don't we care about something that we rely upon on a daily basis? The basic start towards it can be by using eco-friendly materials on a daily basis and with eco-friendly products, something that comes to my mind is bags made up of paper or woven,  nonwoven or cotton fabrics.  Shopping carry bags come in an array of colors, sizes, and patterns too.
The eco-friendly carry bags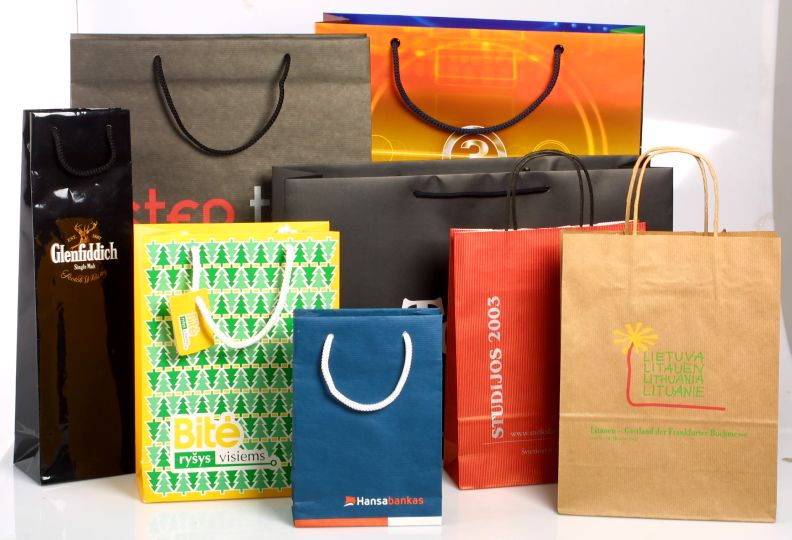 Cleaner air, water, and area are on everyone's wish list. But the steps taken to maintain it that way are still lacking to be in practice. In the last few years, the term "eco-friendly" has become a popular thing on TV or print advertisements and talk shows. There are bigger reasons why the use of paper bags are advantageous. Apart from being re-usable, they are bio-degradable, eco-friendly, cheap, recyclable and convenient to use. Paper bags are again made from wood. Like any other paper material, it can also be decomposed and put into use again. Paper bags or used shopping paper bags will not affect the land where it will decay. It is cheap as well as it could always be reusable. Having a paper bag in the form of gift paper bags or shopping paper bags is always practical as you get the value back of what you spend. Even if they end up in a very bad condition, you can sell them and get back a good percentage of return.
The whole concept behind "eco-friendly" is to implement green practices and build a healthier relationship between humans and their habitats. Things like shopping carry bags which are either made up of paper and box bags which are now in high usage can be more in practice. One good thing about papers is that they are no harm to our environment. Even in this fast growing digital world, the paper has still managed to maintain its position. From its hold in education sector, it has maintained its take in commercial and corporate sectors. The point that papers are not dangerous to the environment and take less time to dispose off, makes them a good option. As for now, when you go to buy anything as small as a biscuit to things like clothes, shoes, accessories or even daily groceries, you need a shopping carry bag, for sure. If these shopping carry bags are replaced from plastics to paper and people are made to use paper bags, it would be a big movement against non degradable materials. Also, unlike other products that have been used before, eco-friendly products like woven and non-woven bags, paper bags, box bags, basket bags/boxes, newspaper bags and so on, can be manufactured to give similar facilities.
Where can paper bags be used?
Think about how attractive it would look when next time you go to market shopping with your self-designed shopping carry bags or paper bags. Either with your name written in good calligraphy over it or your favorite quote with you're a picture of your most beloved personality.  The accumulation of those unattractive similar plastic bags, gets so annoying and we end up throwing away them. In contrast to them, when you have an option to customize box or basket bags with your own designs along with the benefit of it being environment-friendly, one can definitely use it for multiple purposes. If you have ever had a sneak peek of some famous personality's house interiors or anyone who has got an awesome taste of home decor, you can always spot on some kind of handmade crafts which are ethnic as well as classy at the same time. Ah! How hard you wish to have the same living room, don't you? Let us also mention that these things aren't new in the rage, since a very long time people are using it to add that royal ethnic touch. One more benefit of such stable shopping carry bags are that after using it you can keep them as a show piece and since these things won't be too heavy in your pocket, you can throw them away without any guilt. With lesser labour charges and the cost of materials, the final products will come out to be much more affordable. So before these high-end, expensive shops start selling them on high scale, which they have already started, grab them now and run a little ahead of time. We are quite sure that those bulky plastic bags needs to be hidden in a corner. Whereas, that isn't the case with your paper bags, they can end up being your favorite decoratives in your living room.
Many high-end rich brands of clothing like Zara, H&M or Gucci, are already using paper bags to carry and they do look classy without a doubt. A simple design, color combinations, or glaze and shine on a paper bag looks extremely eye-catchy and tremendously stylish. Think about gifting someone something with a bag which has got a sweet message and a picture of you with that person would look so out of the shell thing that is not even very mainstream and also effortless. While carrying a big cake or something that you are supposed to handle with care, you always need something with a flat base. This can be provided well with box bags and also by basket bags. No stress of carrying boxes here, you will be easily able to take your belongings in box bags and if you need to carry something heavier, you can use basket bags instead. These handmade paper bags or box bags can be easily decorated into such pieces. Gifting your spouse such a thing and later having it decorated in your bedroom as a love sign and enjoying looking at it with those organic scented candles burning in the corner. Woot Woot! Such a beautiful feeling!
Reasons to choose Greenhandle
Where to get them from? Breathe a sigh of relief.! Here is a very responsibly  thoughtful company that is manufacturing carry bags like shopping carry bags, box bags, basket bags etc with an option of customization. Greenhandle is one good option to opt for. Hence, with customers becoming more and more proactive towards environmental causes, the brands are shifting over to eco-friendly products to satisfy their requirements.
At greenhandle, we understand that it is essential to:
Have enough varieties of eco-friendly products are made available for different requirements
Make the products presentable and specific, accordingly client's tastes.
Make it not only customizable but also convenient to buy for all brands
Greenhandle comes with an objective of contributing towards green revolution, ending up with the green and clean environment. If you look at the varieties available at Greenhandle, you will be surprised to note the excellent patterns and designs that can be created out of a paper bag. Since it also has a responsibility to make it available at a low rate greenhandle procures materials directly from the manufacturers, thereby managing to tackle the challenges of delivering it on time. Hence, if you are on a spree to revamp and rethink strategies or building your brand, do not look beyond paper bags for adding a value to your exercise.
Not only the products are supplied at a reasonable rate but also on time. So with the makers, selling their environment-friendly products directly from our website, it becomes much easier to deliver them at your doorstep, on expected time as per the demand.
Customizable paper-bag                                            Box Bags