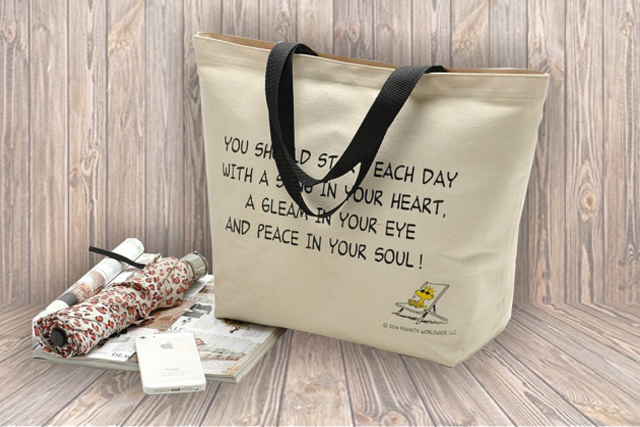 Cotton plant:
Just two months to convert a small plantation into flower buds called squares. These squares appear on the cotton plants. In the next three weeks, the blossoms get opened up. The color of its petals gets changed from cream to yellow, then pink to red finally. After a span of three days, they shrink and fall down, leaving green pods that are called cotton balls.
How are bags made?
Cotton bags are prepared from natural cotton only.  The production of cotton bags from these cotton balls takes place in different steps. The process first involves the making of cloth from threads. The further step is to cut down the cotton cloth into different sizes and then stretching them on a stretching machine. This stretched piece is tailored into different shapes and designs with the help of a sewing machine. To add value to the cotton bags, company labels and designs are included wherever necessary. Good point of a cotton bag is that any label can be either sewn or printed on the cotton bag.
Since it is all natural products, it is always fully biodegradable. Not just biodegradable, they are also reusable and recyclable. One can use them n number of times and it can be taken back to its initial stage, that is, shred down to threads and reshaped again into different or same bags.
Cotton bags can be an excellent replacement for plastic bags. Where plastic bags are such an issue to the world environment, cotton bags on the other side can solve it to a certain good amount.
Cotton bags that are produced from dyed cloth have reasonable profitability. Cotton bags are not just produced in India, it is prepared as well as exported to various countries in large numbers.
Cotton bag uses:
Cotton bags are best to help you keep on top of your recycling idea, as they are much sturdier and hefty as compared to plastic bags. Designate different bags for each type of recyclables to make recycling easier. These cotton bags are easy to grab when it is time to take them to the recycling centre or out into the recycling bins.
Get crafty with cotton bags:
One can store art and craft supplies in the spare cotton bags so that you always know where everything is. As these bags are highly reusable and strong, multiple things could be tidily kept within the cotton bag. Simply hang the bag up in your cupboard to keep it out of the way when not in use.
Once you are done using your cotton bag, you can reuse these bags best for making planters to grow vegetables in your garden. Just fill them up with soil and you can plant any kind of different seeds in them. Just make sure you keep them watered, as such plants tend to dry out more quickly.
Since the cotton bag is easier to print and decorate than plastic bags, one can personalize the plain cotton bag by decorating them with whatever available crafts a person has- fabric paint, scraps of fabric, even felt tips will do the trick. This is a great activity to keep kids engaged with and simultaneously learn.
The cotton bag comes handy while going for a picnic or lunch trips, as it is so easy to throw everything you need in the bag. They are ideal for picnics as they are sturdy and strong enough to carry heavy food stuff, and easy to fold up once they get empty.
Clean up: Stay tidy and organized with cotton bags
The plus points of the eco-friendly cotton bag does not limits up to here. Cotton bags make great laundry bags, as you can use them to separate whites and colored clothes etc.
Use bags to help you get organized. Sort items into reusable bags, keeping related objects together to make it easier to find things in your cupboards or drawers. Next time you need something, you'll be able to find it more easily. Cotton bags are Great for messy bedrooms as you can separate down different toys systematically.
This way even kids can be taught how to keep things tidy by using bags.
There are few bad and good points that cotton bag carry with them. To start with the disadvantages:
Cotton at an initial stage is a High water consumption crop
Being made up from fabric, cotton bag is not moisture resistant, unless chemically treated
Heavy, bulky and expensive to ship
To prevent bacterial cross-contamination of food, cotton bag needs regular washing
Following with the Advantages:
It is Biodegradable in nature.
Cotton bags recyclable and Renewable.
Cotton bags are Strong and durable and Can be machine washed in cold water
 Cotton Bags
Cotton bags are the most common bags made with natural fibers.
They might be made from traditional cotton, organic cotton or recycled cotton bags.
Traditional cotton is made from a renewable crop source.
Organic cotton is grown without pesticides, which is helpful in reducing the negative environmental effects.
Cotton bags that are recycled, consists of reclaimed organic cotton "scraps" which is spun into a new yarn.
Our take:
Banning the plastic bags does not have enough capability to eliminate the use of it. What we need to do is, make people aware about the consequences of using recyclable products which cause negligible harm to the environment.  Greenhandle has taken a little percentage of the total responsibilities to keep environment secured by selling eco-friendly packaging products. It is a B2B online marketplace that acts as a sealant between the buyers and the sellers of packaging products.