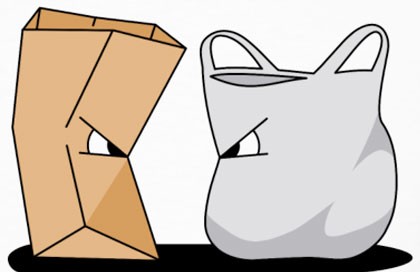 Usage of waste or unwanted papers are not hidden. One good thing about papers is that they are no harm to our environment and are eco-friendly. They can be ultimately decomposed and reused again for making paper products that make it very eco-friendly. Even in this fast growing digital world, the paper has still managed to maintain its position. From its take in the education sector, it has maintained its hold in commercial and corporate sectors. The point that papers are not dangerous to the environment and take less time to dispose of, makes it very environment suitable and eco-friendly. Paper is usually biodegradable and compostable unless it is covered in any other material which can prevent it from degrading and being eco-friendly. Whenever you accumulate waste newspapers at home, you can easily reuse it but put a little effort and making paper bags out of newspapers. And you can also simply selling them away.
Possible existent areas of Paper bags: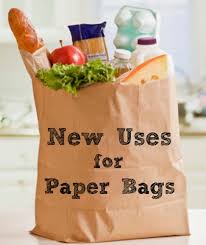 One department where paper can be utilized the most is making of paper bags. In many foreign countries, people use paper bags for taking away their daily groceries and food stuff, the same idea can be implemented in India as well. Also, the food carried in paper bags are less in contact with chemical substances. Foods those are not kept in paper bags and are kept in plastic bags, tend to get rotten and stinky quickly as compared with food in paper bags. We get so attracted towards high-end brands and their shopping bags are kept with us for so long. They are all made up of paper and surprisingly they look more promising and chic than plastic carry bags. They make sure that not only the clothes but also their shopping carry bags and small paper bags are attractive enough. Apart from this, paper bags can be used while giving away gifts as well. Apparently, many such cake brands have already started using paper bags and box bags and for bigger size cakes, a basket bag.
Greenhandle's contribution:
Keeping these things in mind and letting more people enjoy the services, Greenhandle has started a business to the business website where they sell products in bulk. These products are all eco-friendly and are sold out to the retailers and whole sellers. Such initiatives that could help to socio-economically should be taken into consideration. If you are someone who is running out a retail shop and would like to take part in this journey towards cleaner and greener world, you can anytime reach out to us. We are here to offer you with eco-friendly products along with an option to design paper bags with your preferences. The way new technique of using decomposing bins placed in college premises are about to be implemented, more such actions should be taken to make more use of paper bags. All the grocery stores should hand the products in paper bags to the consumers. These paper bags can be made thick so that it doesn't get destroyed with wet stuff.
Even someone who is looking forward to handing over gifts to their party visitors in beautiful paper bags with Thank you words over it can approach us anytime. Since paper bags and all other items are directly taken from the manufacturers, it can be sold to you at cheaper rates.