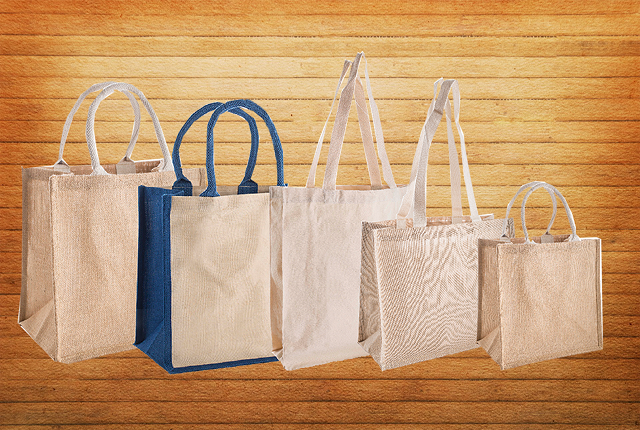 Bad news is non-degradable products and extinctive resources are creating an unsafe environment whereas the good news is people are working towards it. People have become aware more and more about the issues caused by the usage of plastics. As such, a whole host of eco-friendly bagging materials has experienced a surge in popularity.
WHAT IS JUCO?
Juco is very versatile and increasingly popular new ecological combination fabric. Juco is a relatively new and sturdy fabric made of a mixture of jute (75%) and cotton (25%). Juco is a fine blend of both jute and cotton. By taking the benefits of both jute and cotton, juco puts forward the best of the qualities of both. Juco is widely being used in the making of bags, pouches, and other fabric materials.
Juco bag can be an excellent replacement for cotton bags or jute bags with the better range of benefits.
Juco bag bring together the tighter weave of a cotton bag and the wearing durability of traditional jute bags. Juco bag is smooth and soft as it has the contribution of cotton into it and can take much more detail from a printing perspective. It also has a longer lifespan and most importantly, is eco-friendly. Ultimate statement is that juco bag take the benefits enjoyed by both materials and then blend them together. Blending jute with cotton makes it easier to print when you need to print a more intricate logo or words in a smaller font.
Juco has a very finer weave, similar to cotton or canvas and so allows a fine print. Juco bag has all the versatility of both jute and cotton, so can be used in much the same way. Juco has been seen in making shopping bags, wine bottle bags, gift bags, and fashion bags. Juco bag is generally advisable for fashion and retail bags. Besides that juco bag feels softer and has a longer lifespan.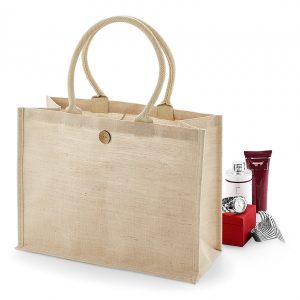 Juco is an eco-friendly material that we have been using in some of our bags and backpacks. We, at Greenhandle get a number of questions asking what exactly is Juco bag and what is it made out of. To answer this question we have to start with the two components found in Juco bag:
Jute:
Jute is a natural fiber and one of the strongest around. Jute is a product that is traditionally farmed like organic farming. Just like cotton, jute is equally important vegetable fiber. Jute serves best for multiple uses and is easy to cultivate. Jute is very versatile because all of the plant is utilized. The fibers are used to make: jute bags, fabrics, rope, paper, shoes and carpet. With the introduction of the plastic bag tax, sustainable, reusable and environmentally friendly 'Bags for Life' are in demand. The jute fabric is far more durable and eco-friendly than cotton. This combination produces a very nice bag that's both eco-friendly and sustainable. And 75% of this jute makes juco bag also a bag for life.
Cotton:
Cotton is a natural fibre that grows on the seed of the cotton plant. It is the world's most produced natural fibre and is fast becoming a very popular material for bag production. The material is versatile and once spun; this fibre creates a tightly woven, lightweight. When it comes to printing, the tight weave of a cotton or cotton canvas bag allows for alot more detail to be applied. The cotton is added for several reasons. It gives the bags a more finished look a tighter weave and a better surface for printing.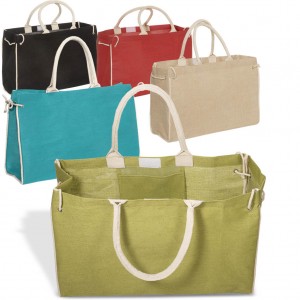 Businesses who deal with bags pouches now choose to offer bags made from natural materials, including canvas, cotton, and jute, and there's now a whole new contender in the market that is juco bag. At Greenhandle we make products that are completely bespoke. We consider our high-quality juco bag range to be the most natural, ecologically sustainable way to address the 'single-use carrier bag problem'. With this material your Juco bag looks chic and adventures. There is more detail in printing possible on juco than on jute. Juco bag could be ideal for conference or elegant shopper. Greenhandle's juco bags are a fair trade. Each juco bag is produced to the highest standards from our vendors, supplier's and manufacturer's factories. To buy this great alternative in bulk, Greenhandle provides buyers with beneficial discounts.