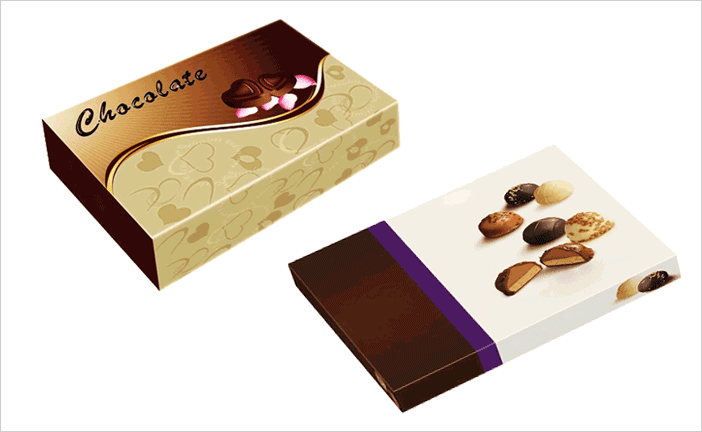 If you were going through a massive wave of emotions right now, if you had a cup of joy today and just yesterday you were crying buckets, what is the one common thing between the two? Yes apart from you, the human, the bundle of emotions, it's the chocolates in a beautiful chocolate box you gorge on in joy and sorrow alike. A chocolate box is the word that finds my one year old niece and my century reaching great grandmother. Chocolate isn't a word it's a phenomenon. It's like a cloyingly sweet temptation offered to you only because you are lucky! Though sometimes there can be too many nuts in the mix.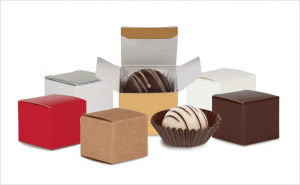 When you gift a chocolate box to someone every mortal relish, and I am yet to find a person word for someone who hates it. Wait! Non- existing maybe! Isn't gifting a chocolate box the best way to let your lover know that you are thinking of him? Just send them a heart shaped valentine box, imprinted with token of love and aquarelle. Such is the universality of a chocolate and such is the expressions of a glitter, curvy chocolate box in our lives. The former I love to pay for but the latter is my heartfelt fear for it takes nature a lot to pay for the chocolate box made of various grades of plastics. Today almost everything contains plastics, from trash to sublime, plastic seems cheap, durable, endlessly protean, and astonishingly beautiful but the ugly opposite is that it results in death of wildlife, stunted growths, sterility, cancer, adverse ecological impacts etc. Thus the packaging industries should come up with a commitment to extend the design of its packing boxes to be made from 100% recycled, biodegradable and craft paperboards.
Apart from the numerous environmental benefits, the biodegradable craft materials accentuate the aromas of chocolate even before opening the box.
Perhaps the ultimate invention of compostable tray heralds in this new era of chocolates is also a guilt free invention for die – hard chocoholics looking to destroy the evidence of their crime. "The orange chocolate grows on an orange plant and the rose infused chocolate grows roses" now you can create a new life from chocolate packaging!! Market has now given us options to where the chocolate packaging can be planted after use! "give the packaging a new life" and leave no waste around! Contemporary, organic inspired square bamboo boxes of various colors can serve as another captivating solution form packaging industry. In this series of making of 100% organic packaging material our company Greenhandle presents a wide variety of fancy chocolate box.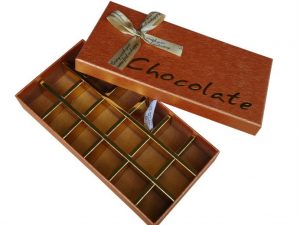 The range includes chocolate box with 4 to 12 cavities for chocolates also with silver, white and gold metallic touch and fully made up of recyclable paper cardboard. Buy in bulk and you can enjoy the discount of over 15% on the eco friendly chocolate boxes by Greenhandle. Our product has no gusset and is fully plastic lamination free helping you to convey a message to adopt eco-friendly habits in your daily routine. You can also customize them according to your need and gift a beautiful chocolate box full of warm wishes with your own creative touch, colors, designs etc. Who knew a chocolate box can be so much fun?  So be ready to go total guilt free when you throw away biodegradable trash because it won't do any harm to the environment!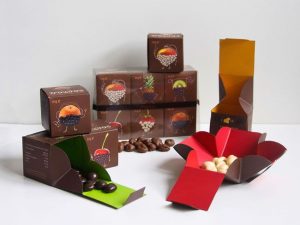 Small enterprises can extend their hand in this eco-friendly packaging by linking up with the local vendors or small handmade chocolate making companies.  Other examples where our traditional Indian sweets in which you love to sink your teeth into like brown chocolate – like fudge, made with roasted khoya and coated with white sugar balls, yes the famous Bal Mithai from the Himalayas can be made alluring to the tourists by wrapping them in an attractive green chocolate box and then giving them away as a token of love and culture. So just like Forest's mother said that life was like a chocolate box, you never know what you are going to get. Then why not keep our human existence meaningful by gifting someone special a green, healthy, happy and holistic box full of chocolates!