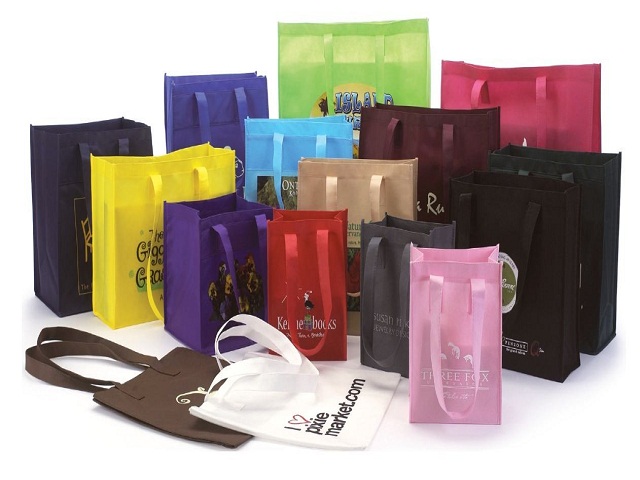 Nonwoven bags:
Another name for non-woven can be flexible, porous or a material consisting one or more fabric layers. These fibers are either arranged in a particular manner or just deposited randomly. After the second world war, this fabric has been tremendously in use because of its high production rate and cost saving benefits. By either chemical, thermal or mechanical processes, the non-woven material is converted into a fabric.
Uses: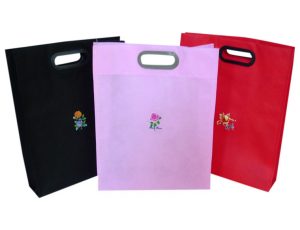 The use of non-woven has taken a drastic ascendancy by the time.
Out of so many uses of non-woven to be the best one to classify could be disposable, durable consumer good, and industrial material. Also, all these areas are making increasing use of this kind of merchandise because of its low cost and its suitability for many needs.
Non-woven bags- Mainly Disposable non-woven bags are essentially made for one-time use; whereas some items like such as dust cloths that could be laundered and reused a few more times.
Other than bags, general application products like diapers and napkins and similar hygiene products are made from non-woven fiber.
Medical products like surgical gowns and drapes, masks, bandages, wipes and towels are preferred to be made from non-woven.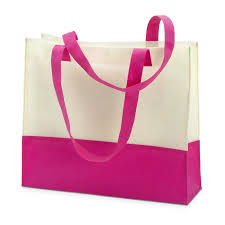 Durability is one of the key reason to use non-woven fabric, supporting its eco-friendly nature. Due to its wide range of uses along with durability, non-woven becomes extremely eco-friendly in nature. One such eco-friendly product that entire world is aware of is the non-woven bag.
Considering every aspect of the non-woven bag, we had to consider non-woven material, its manufacturing process, uses disposal and recycling.
Being eco-friendly doesn't always means a fast degradable material. The most Eco-friendly thing can take a longer time to degrade and compensate the existence be being in use.
After a research, it was proved that non-woven bags are the most eco-friendly bags in the market. While choosing to use eco-friendly carrying materials, non-woven bags comes first in the list. As non-woven bag combines three main key benefits that make them the most effective in reducing impacts of bags on the environment.
Less resources use
Low cost
High reuse rate
As these benefits are known by people, they are more likely to buy and prefer non-woven bags. Non-woven bags if compared to other bags, helps to cut down the impact more, it is preferred to use them more.
According to few studies, few things about non-woven bags are  proven, like:
Non-woven bags made up of polypropylene have the least environmental impact due to the reduced number of bags consumed in a year.
Also, Some indicate that use of non-woven bag with plastic fibers, is reusable and particularly resulted in large environment benefits.
There is a concern that the use of Eco-friendly additives to normally non-degradable plastic bags is sending the wrong message to the general public. These harmful plastics are widely used in food and retail packaging are highly recyclable and recycling is where the main emphasis should be. Plastic bags, bottles and other containers are easy to recycle and have little environmental impact if they are properly recycled. We have said that the advantages of recyclable plastic bags far outweigh the disadvantages if they are indeed recycled.
In reality the percentage of degradable additives in plastics is so small is does not adversely affect recycled plastic resin. The degradation process of plastics happens over time but it can only be found lying found outdoors and in landfills – not in a recycling bin or during the normal recycling process.
Non-woven bag (tote/grocery bags) are always advertised to be highly Eco-friendly. This turns out to be a true advertising statement, as the uses and entire characteristic of non-woven have proved it. The key reason to this is recycling and changing our society's toss-away culture.
More over this, non-woven bags are now being in fashion too. The fabric bags we see at malls have given a place to non-woven bags too. So something that is highly reusable and Eco-friendly, should get more limelight among people and be encouraged more.
In order for the people to understand how exactly Non-woven bags have steady textured look. It is generally used to make lunch boxes car parts etc. Non-woven bag's versatility proves to put behind plastic. It's not that difficult to find them now in the market. Many retailers, shop owners have made them a part of their shopping carry bags. Even used by big brands, the non-woven bag has established itself well. There are wholesalers who sell non-woven bag in bulk. If you are someone, who is looking for such an easy supply of non-woven bag, then you are likely to get Greenhandle in your search way. This is one such place, where you get non-woven bags from many different manufacturers. Local and remote manufacturers of non-woven bags list their products on this B2B online marketplace to get their products sold out in public. To buy a non-woven bag in bulk, greenhandle can anytime be a best solution.  Greenhandle strongly demotes the use of plastics and hence doesn't allows plastics to be on their website. Greenhandle is on a mission to remove harmful product like plastic from existence and use only Eco-friendly packaging products. To be a good impact on nature while not affecting your business, one should turn over to Greenhandle's non-woven bag section.