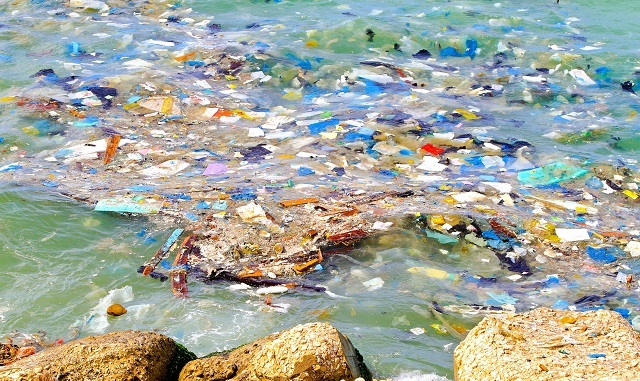 Various reports which assess the state of the world's oceans from the scientific as well as socio-economic point of view, presents no denying factor that "Cumulative impacts of human activities have pushed the oceans".
Over exploitation of marine living resources, increased uses of ocean space, rising pollution and various other factors have placed excessive pressure on oceans.
And one such devastating and rapidly increasing cause for ocean destruction that we should be concerned about is microplastic. With rapidly developing world, the increasing amount of non-degradable microplastics in our water bodies is an issue of global concern. Industries, coastal tourism, daily use products etc could be termed as sources.  Once in the sea, besides causing the problem of entanglement and entrapment; microplatics accumulate toxins and, when ingested by zooplankton, leak plasticizers thus leaving the biodiversity in a threat. Drivers are simply the human needs. Our ecosystem clearly describes interdependency. Common people, tourists etc uses plenty of products such as cosmetics, plastic goods, edible packaging materials, nets etc in their daily schedule thus spread marine litter. To fulfill these requirements more and more industries are setting in washing down billions of plastic microbeads into the oceans.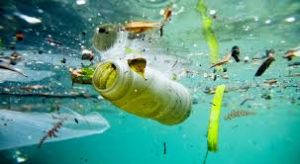 As we increasingly face the impacts of such pollutants, we have to learn how to balance these sometimes competing demands on our oceans and water. And the protection of the marine habitat and its survival into the future must has become one of those more important things. Therefore, to deal with such hazardous problem new design principles has to be invented. One such project is based on the acceleration of research activity under synthetic biology. The University of Virginia (USA) iGEM "The Nygone Project"aims to build a biofilter which can remove microplastics from water supplies. It states the use of microbes for dual benefit i.e. trapping toxins as well as degrading the synthetic polymers. The time has come when we all should start believing  that classical methodologies in the wastewater treatment are not sufficient to deal with the lethal pollutants like microplastics hence we needs an updated approach. Civilization, nature and people can be saved by enthusiastically embracing recent technologies such as biotechnology, synthetic biology etc. Such fields open a wide spectra of genetic engineering, microbiology etc for the upcoming generation and enable them to use microbes in an optimized, efficient and multidirectional manner for human welfare. Synthetic biology has emerged as one such exciting and promising new research field, garnering significant attention from both the scientific community and the general public. Plastic is literally anywhere and everywhere in our world. Therefore each and every one of us has to act as a hero to stop the problem.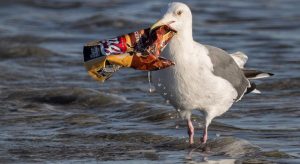 The issue of ocean conservation firmly belongs within an industrial paradigm that will not permit itself to be subordinated to a higher ecological imperative. Such projects show the enthusiastic approach of young generation towards discovering new and beneficial techniques to deal with the environmental pollution problems. Hence, it covers a wide spectra and engages people from all backgrounds weather they are students, teachers, politicians, workers, tourists to a common man.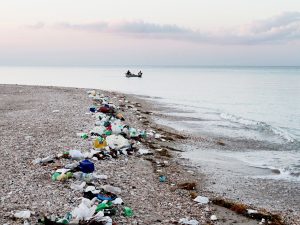 Synthetic biology has emerged to rejuvenate our environment. With the close collaboration of rational minds, political and economic settlement and public alertness the massive globalized problem of marine litter can be cut through. These processes should gain popularity among industries as these have low cost, operational simplicity, removal efficiency, comprehension, modeling and mainly because it is intrinsically cleaner technology. We have to gauge public's acceptance for this project as well as enhance public awareness about synthetic biology in general. Intense, persuasive, polemical it is a sustained plea on behalf of human survival – a cause one might have thought unnecessary, but essential in the present climate, social as well as meteorological! For that we believe that science has given such numerous new and advanced technologies that should be embraced and promoted to ensure that people everywhere come to see water in oceans for the precious and ultimately limited resource it is!