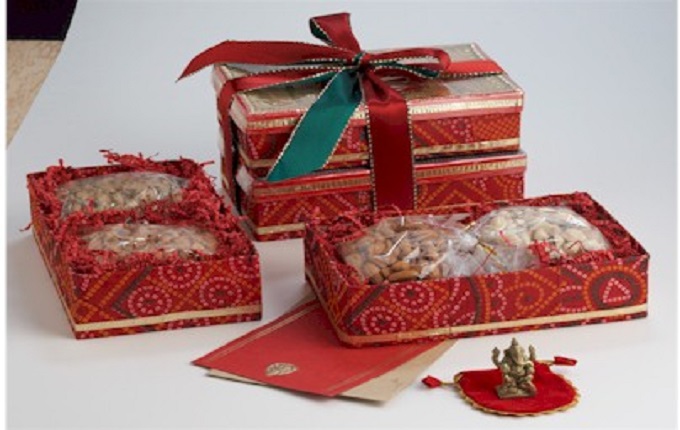 We Indians love our dessert. Hardly we acknowledge a person who has no sweet tooth. Our love and affection for sweets or mithai is a never ending affair! When you open the sweet box and see those deep fried fluffy balls of dough – soaked in crystalline sugar syrup with a garnish of cardamom and pistachio, you can't help yourself from picking less than two Gulab jamuns or maybe three of them at a time! Anything you will find in India, you will always find in a great variety! India has a lot of sweets because there are a lot of Indians craving for sweets. Each sweet represents the culture and heritage of India from communities that reside in its lengths and breadths that has its own rich story, an unparalleled texture, shape, size and a unique way of serving. A never ending list of large and a fancy sweet box full of mouthwatering mithai, isn't this a must wanted and the tastiest treat for everyone present in a big fat Indian wedding? Or receiving even a small sweet box full of the Panch bhog prasad merely is just a sweet box for a devotee? it is indeed a blessing of God!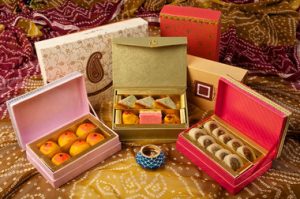 Such is the universality of sweets and such is the expressions of a glittery and curvy sweet box in our lives. The former I love to pay for but the latter is my heartfelt fear for it takes nature a lot to pay for a sweet box made of various grades of plastics. Shouldn't the packaging industries come up with a commitment to extend the design of its packaging boxes to be made from 100% recycled, biodegradable and craft paperboards? Whether, any Indian festival or any event of happiness we never forget to stop by a local sweet shop and buy one or two sweet box. Though a cheap plastic sweet box in which the vendor gave you the sweets seems durable, easy to carry and reusable but packaging your sweets in those traditional chemical based plastic can lead to reactions and production of toxic by-products that can poison your favourite foodstuff.
The sweets you love are no longer sweet for your health nor for the nature. It is very important for a consumeristic society to understand the health of all that surrounds us.
Sustainable packaging has a lower environmental impact, all because of the materials used. Various customer oriented firms are coming in the market which are engaged in offering eco friendly qualitative range of sweet boxes.  Our Company, Greenhandle is working in this sector and making us realize that how important it is to consider a sweet box that keeps rich, extremely creamy and buttery delicacies safely packed and fully intact with flavor. It brings you printed or laced, decorated sweet box, 4 lane , 6 lane, ladoo packaging bandhani printed sweet box, soan papdi boxes and a lot more keeping in mind the vividity of Indian sweets. Last year in Delhi alone, approximately 4,000 tones of garbage were released from packaging waste post Diwali! The amount can be calculated as double in Mumbai! Diwali does not need to be plastic.  Smoke and burning crackers causes enough of air pollution to chock our throats but the worse is caused when the plastic sweet box is disposed offhandedly on the streets. What excuse can you give for this? Again a drunken and disorderly behavior on this sacred festival of lights? Data gathered by Maharashtra Pollution Control Board (MPCB) shows heaps of burnt crackers, sweet boxes and wrappers added to large heaps of post diwali garbages along the road side and in the community circles.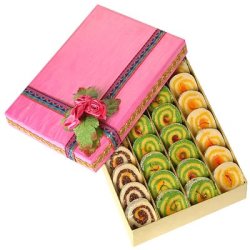 It is not at all hard to think how a few small changes on our end can help prevent pollution caused by plastic sweet box in so many different ways. Go a little old school but not totally! How about gifting homemade sweets in earthenware or sweet box made up of biodegradable materials instead of plastics disposables? Other examples where our traditional Indian sweets in which you love to sink your teeth into like brown chocolate – like fudge, made with roasted khoya and coated with white sugar balls, yes the famous Bal Mithai from the Himalayas can be made alluring to the tourists by wrapping them in attractive green sweet boxes and then giving them away as a token of love and culture. As each sweet has its own identity in a sweet shop, we as humans have our own, small but very important part to play in saving the environment! So time is here to  give an eco friendly twist to your next celebration!