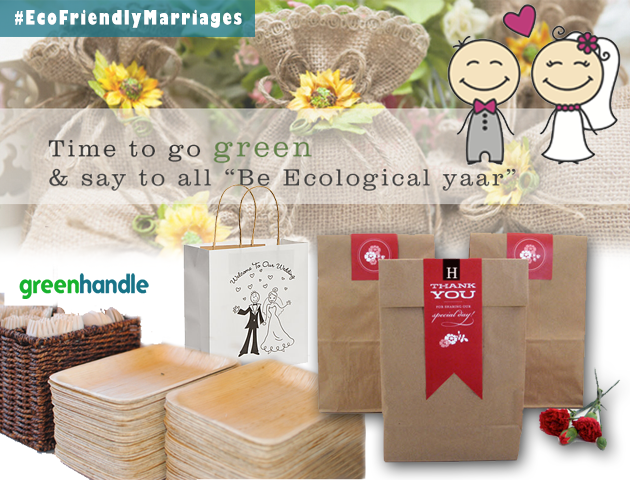 The traditional ceremonies, the dhol – baaja, the food, decorations and everything in glitters! But I hope that you all agree that we have taken all this a little too far maybe? We are only paying more attention to make our weddings perfect ignoring the fact that how our act is leaving the environment in a flabbergasted way, killing the joy of any celebration for our future generations!
According to a city based wedding planner on any auspicious day around 12,000 couples tie knots and figures show that it sums up to around 10 million an year. Now can you imagine how much waste would that generate?
If we take a deeper look a wedding even it is lavish or not wastes large amount of electricity, water and heaps of garbage and piles of waste decorative materials, cutlery made up from polyethylene, styrofoam, plastics that is extremely hazardous. People generally don't give much of a thought or maybe there are not many readily available options at your door to take up step towards an eco friendly wedding celebration.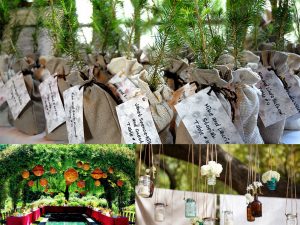 Our company Greenhandle helps you to plan it all, just click and order all the stuff you need for your eco-friendly weeding and help to develop a conscience of a healthy and sustainable attitude within our societies. For your first step towards an eco friendly wedding we provide you material for the wedding invitation cards, beautiful and customizable envelops. Also a wide range of biodegradable sweet or mithai boxes are available on our website to return gift your loved ones and relatives a token of love. Made up of Areca leaf which is 100% biodegradable-compostable and available in all sizes and a variety of shapes we have elegant cutlery sets which are fully hygienic, non-odorous, non-toxic and also light weight paper plates and paper cups that are perfect to serve food and beverages in all types of functions. Such products provided by us are the best catering alternative that you can find for any occasion. Also it looks much classier when there are no thermocol or plastic cups flying around the ceremony. Plastic and other non-biodegradable articles made up of thermocol decorations should be kept at a bay from marriage ceremonies. And when it is time to gifts and favors why not greet your guests from a attractive jute pouch or handmade eco friendly bag and take them close to nature from where we all come from. You can order in bulk all such products from our website and they are available in wide range and discounts. We supply you with the best goods to plan your intimate green wedding ceremony and naturally save a lot of money as well.
"To a layperson, a green wedding can be defined as an event that is mindful of the impact it has on the environment and therefore on that minimizes, to a large extent , the damage caused to the environment," says AN eco friendly wedding planner.
Though all this may start with a sort of short awareness drive but such e-commerce companies can collaborate with district administration, panchayat authorities and socio-cultural and religious outfits for extending the reach of eco friendly marriages. "Wedding ceremonies in Kerala are all set to become 'green', with the state government coming out with a green protocol to make the auspicious occasions more nature-friendly." Under such protocols inspections have been conducted at the convention centres, marriage halls, hotels and other venues of the marriage ceremony and certain actions have been taken if the protocol was found to be violated.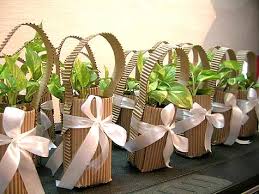 Apart from using eco-friendly food products, one can use eco-friendly bags like paper bags, jute bags, cotton bags to give away the return gifts at the end of the celebration. Such ecological weddings that makes almost a $40 billion industry can make a great mark in building a clean environment! It's not just about the bride and groom anymore!! Why now you become the next couple to incorporate green mindset into your wedding and set an example to raise some awareness to save environment among your friends and family!