Why Chocolate Box Attract More?
Just the thought of chocolate leaves you all drooling. Chocolate is something that every adult, every child adores and eat with happiness. Chocolate comes in a great deal of variety and in different flavors. It ranges from dark chocolate, truffle, white chocolate and many more. It comes in various sizes. But before selecting a chocolate you first see its cover and then go buy it.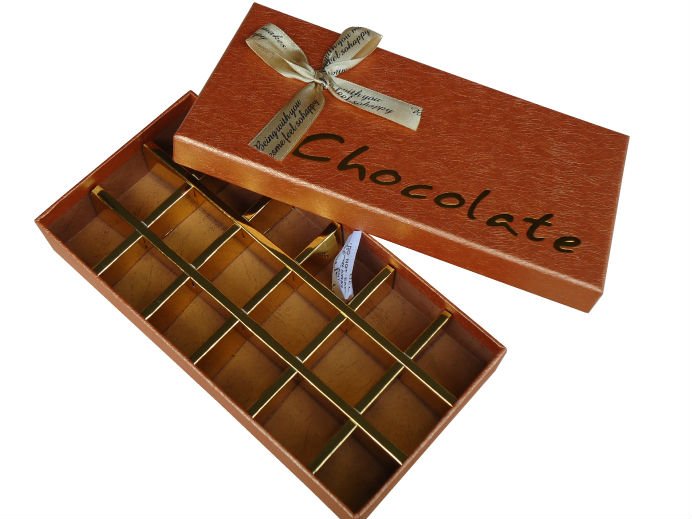 Nowadays, gifting chocolates have become a great part of the festivities. Rather gifting the accessories or sweets, people prefer to gift chocolate as everyone like eating chocolate. So, people have now started the tradition of gifting chocolates in the box which are handmade or being bought in the store. Chocolate boxes can be made very attractive as per the need of the festival. Chocolate art refers to basically designing the chocolate boxes. Over the years, the requirement of chocolate boxes has increased and everyone wants to give their best in terms of giving the perfect 'chocolate box'. Chocolate boxes can be decorated by paintings, using laces, sparkles, painting scenes on the box and more the creative mind, more will be the designing. Some people design and decorate the chocolate box and find this as a means of occupation and business. With requirement, chocolate boxes also range from low cost to high cost, it is completely up to us that what type of box we want or need. Most of the people decorate the boxes on their own at home with their creative and imaginative mind. Whether gifting to your dear ones, family, friends or also for the official and festive purpose, you can decorate accordingly. It is said that if someone gifts you something that is handmade, it changes the meaning of that gift. That gift will become close to their heart and will make a sweet memory to involved ones.
Online Wholesale Market Place for Chocolate Gift Boxes
Chocolate boxes can be purchased online at a reasonable price from manufacturers. suppliers across pan India. The Chocolate box can be customized as per the need of the customers. The prices range accordingly with the size and decoration wanted by the customer. Customers also demand occasion specific packing during the holiday season. It can be in form of box, basket or other packings they want. Also, as the need of customers, inside the chocolate, there can be little notes dedicated to the person being gifted which enhances the level of gifting. Imagination and creativity have no limits, as such, there is no limit in designing and decorating the chocolate boxes. You just need to put your ideas into reality and all will fall perfectly in their place. One who is a fan of chocolate can pursue their interest as making
chocolate boxes
is the rising occupation in these days.